Issuing journals and manuals and guidelines
JSWA issues Journal of Japan Sewage Works Association and many other manuals and guidelines. The Journal contains research papers and reports concerning sewage works, practical articles on seminars, reports on the activities of the Association as well as central and local information. In addition, in response to requests from members, it edits and issues manuals of practice and guidelines on various researches, subjects deliberated by research committee, and our view of training session.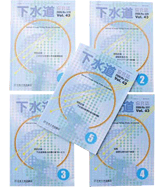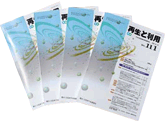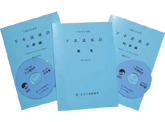 *Main publications
・Guideline and Manual for Planning and Design in Sewerage Systems
・Guideline for Maintenance and Operation in Sewerage Systems
・Estimation of Manual for Sewerage Construction
・Estimation of Manual for Sewerage Maintenance and Operation
・Sewage Works in Japan Standard Methods for the Examination of Water and Wastewater
・Glossary Wastewater System
・Japan Sewage Works Association Standards
・About 100 other publications

Holding Sewage Works Exhibitions
JSWA holds Sewage Works Exhibition every year where the latest sewage technologies are exposed. It is a place where information is provided or sewage works businesses and products can be seen in hand and also a place where information is exchanged to aid the mutual development of technology in future.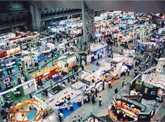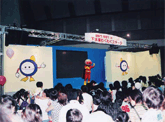 International Exchange
JSWA together with EWA (European Water Association) and WEF (Water Environment Federation) will hold 1st EWA/WEF/JSA Specialty Conference on Watershed Management as a main theme. The Association also sends delegates to, as an example, WEF and AWA (Australian Water Association) conferences. It exchanges technologies and information with not only organizations in Asia/Pan-pacific arias but also worldwide.